February 13-19, 2021
The twelfth annual JACAC Student Forum was hosted by the Prince Takamado Japan Centre for Teaching and Research, University of Alberta. This year's forum was quite different. Due to the COVID-19 restriction, it was held virtually. The forum theme was "Youth During and After the Pandemic: A Proposal for the New Normal."
Students participated in special lectures by industry and academic experts. At the forum closing students gave final group presentations covering a host of discussion topics based on this year's theme.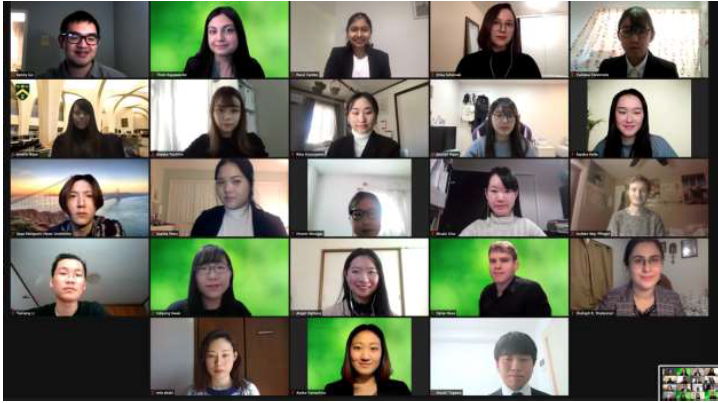 Download the Final Report from the 12th Annual JACAC Student Forum (PDF)
See a complete listing of student participants from the 2021 Forum.