4th Japan-Canada Academic Consortium Forum
February 16-24, 2013
The fourth annual JACAC Student Forum was hosted at York University in Toronto, Canada. The forum topic was Current Economic Dynamics and Challenges between Japan and Canada and the Implications for the Youth of Today.
Students participated in special lectures by industry and academic experts. At the forum closing students gave final group presentations covering a host of discussion topics based on this year's theme.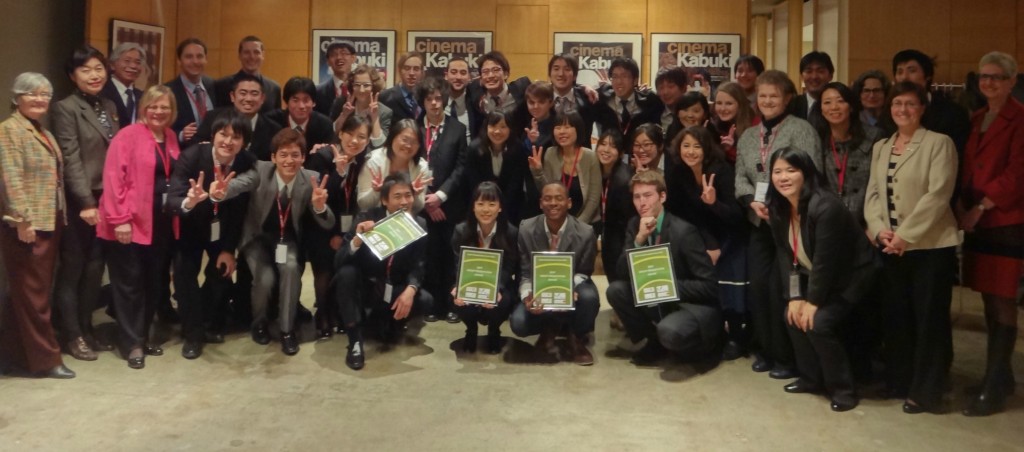 All of the student participants and invited guests in the 2013 JACAC Forum.
---
Download the Final Report from the 4th Annual JACAC Student Forum (PDF).
Photo Gallery
Visit the Photo Gallery from the 4th Annual Japan-Canada Academic Consortium Student Forum.
See a complete listing of student participants from the 2013 Forum.