7th Japan-Canada Academic Consortium Forum
February 13-21, 2016
The Seventh Annual JACAC Student Forum was hosted at Nagoya University, Aichi in Japan. The forum topic was "Energy and Society: Increasing Efficiency and Improving Our Quality of Life".
Students participated in special lectures by industry and academic experts. Professor Hiroshi Amano, co-recipient of the Novel Prize in Physics in 2014, delivered the keynote lecture. At the forum closing students gave final group presentations covering a host of discussion topics based on this year's theme at the Canadian Embassy in Tokyo.
All of the student participants in the 2016 JACAC Forum: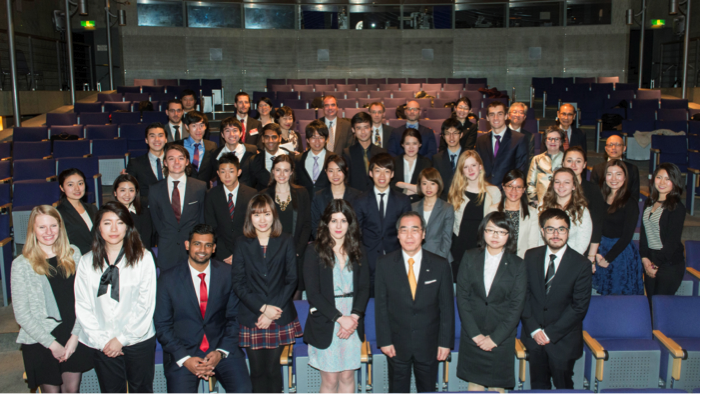 ---
Download the Final Report from the 7th Annual JACAC Student Forum (PDF).
Visit the Photo Gallery from the 7th Annual JACAC Student Forum.
See a complete listing of student participants from the 2016 Forum.