9th Japan-Canada Academic Consortium Forum
February 17-25, 2018
The ninth annual JACAC Student Forum was hosted at J.F Oberlin University, Tokyo, Japan. The forum theme was "The Crisis in the Humanities: Reconsidering the Studies of the Humanities in the Age of Technology and Innovation".
Students participated in special lectures by industry and academic experts. At the forum closing students gave final group presentations covering a host of discussion topics based on this year's theme at the Canadian Embassy in Tokyo.
All of the student participants in the 2018 JACAC Forum: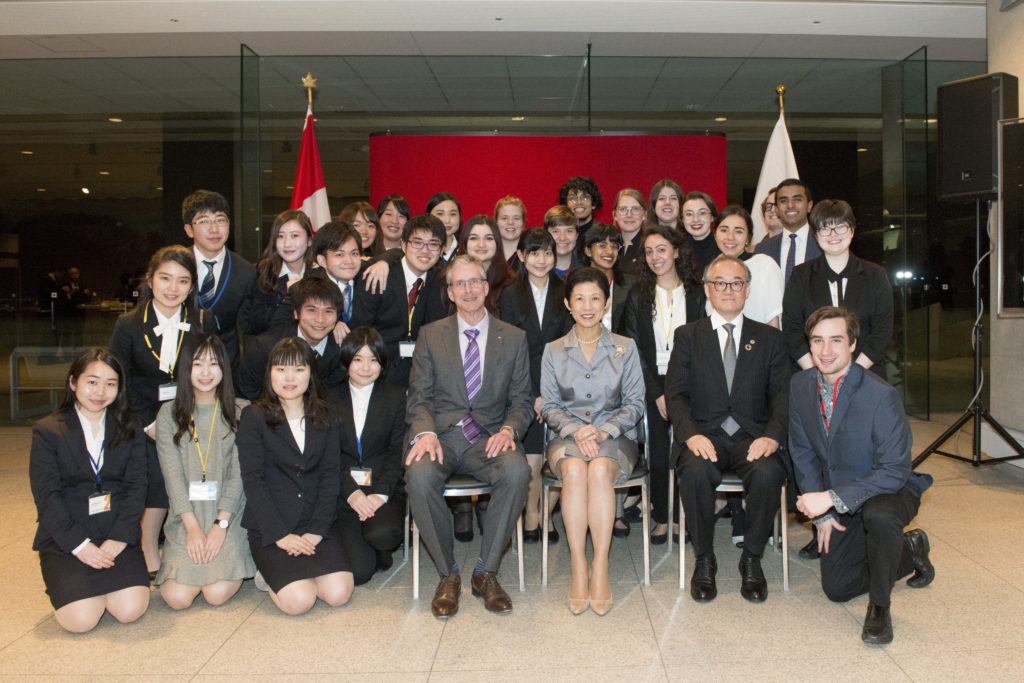 ---
Download the Final Report from the 9th Annual JACAC Student Forum (PDF).
Photo Gallery
Visit the Photo Gallery from the 8th Annual JACAC Student Forum.
See a complete listing of student participants from the 2018 Forum.